Agricultural machinery specifically for the grassing
This machinery, given its width, can be used as a single passage – it is designed to meet all the operations involved in working in vineyard, in hazelnut groves and in orchards such as mowing any type of grassing or grass of any height.
Suitable for cutting pruning twigs.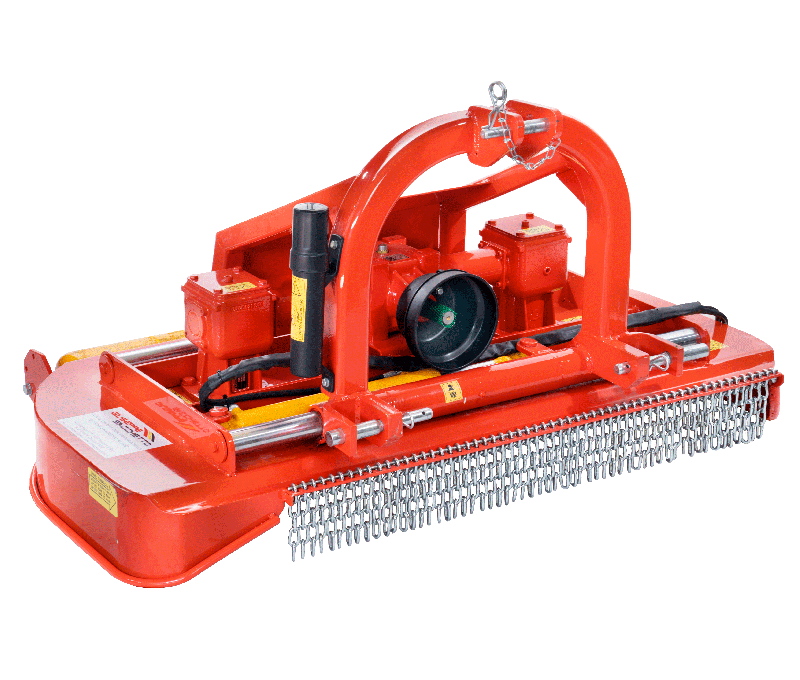 Technical information
Effective cutting width 150 cm
Trasmissione meccanica: Birotore
Blades n. 8
Weight Kg. 430
Dimensions: 1054 – 1110 – 980 (lenght – width – height)
Accessories: lateral hydraulic displacement of di cm. 40 – front wheels
Potenza richiesta: min. 45 CV
Why should you choose Agility BI 150
It is very fast in the execution of the job
It speeds up the soil maintenance
It allows to make a single pass in the mowing
It is adaptable to different tools suitable for tractors with power from Cv 70 to 90 wheeled and crawler,
Robustness, it is a robust machinery suitable for professionals
Efficiency and respect
of the crops
Agility lawnmowers are sought after by companies with particular sensitivity to processing results and by companies that use the organic method.
The management of the grassing of vineyards, hazel groves and orchards without damaging the plants is ideal.
Book your free field test!