Lawnmowers and agricultural machineries Made in Italy
We are specialized in the design and realization of agricultural machineries and lawnmowers for the management of the soil in a sustainable way, and we provide advice, assistance services and field tests for vineyards, hazelnut groves and orchards..
The Company
The company was born in San Damiamo D'asti, between the province of Asti and Cuneo,
Today the headquarter is in Baldissero d'Alba, land where the great wines of Langhe and Roero are born, and where the precious IGP Certified Piedmont Hazelnuts are cultivated. This is why our equipment is designed for vineyards, hazel groves and orchards.
Targeted planning
The experience and the continuous dialogue with the producers and their needs have led us to the design of innovative agricultural machineries, designed to facilitate and support their work. Over the years we have learned to identify ourselves with the problems of those who work the land and need effective and easy to use tools.
Ours is a commitment to the protection of the earth
Sustainable
Innovation
We are constantly looking for new solutions with innovative machinery, in full respect of the environment and the health of the operators.
All the machineries we process are tested to be robust and fast in execution, reducing fuel consumption and processing times.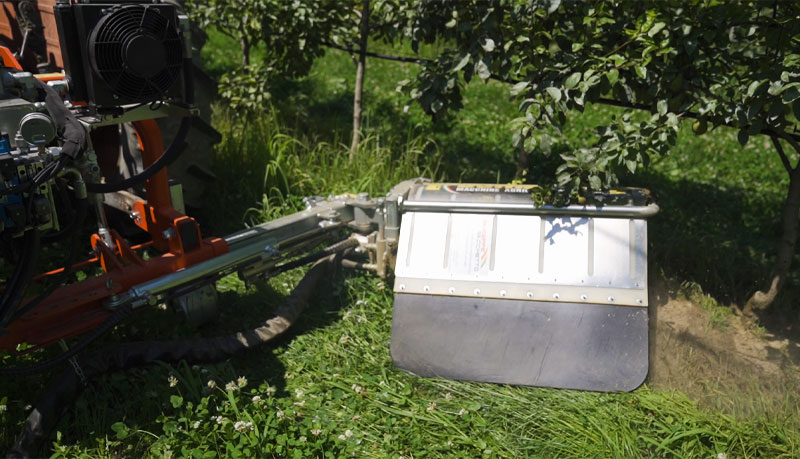 Custom design and field tests
Our machineries are tailored-made for the territory of Langhe, Roero and Monferrato. We also offer the possibility to our customers to test the validity on their land for free with field tests on request.
Guaranteed assistance
We guarantee assistance for all the products manufactured and sold by us, supplying quality spare parts and original parts and carrying out repairs and modifications on any type of machinery, not necessarily the brands we process.
Chosen by producers who respect the earth