Lawnmower for sloping vineyards,
orchards and green areas
Agricultural machinery designed for vineyards with sloping and narrow rows – public and private green areas management – roundabouts – private lawns of modest sizes – hobbyist – orchards.
This machinery also finds a satisfactory use in cutting pruning twigs (kiwi – vineyard – cherries).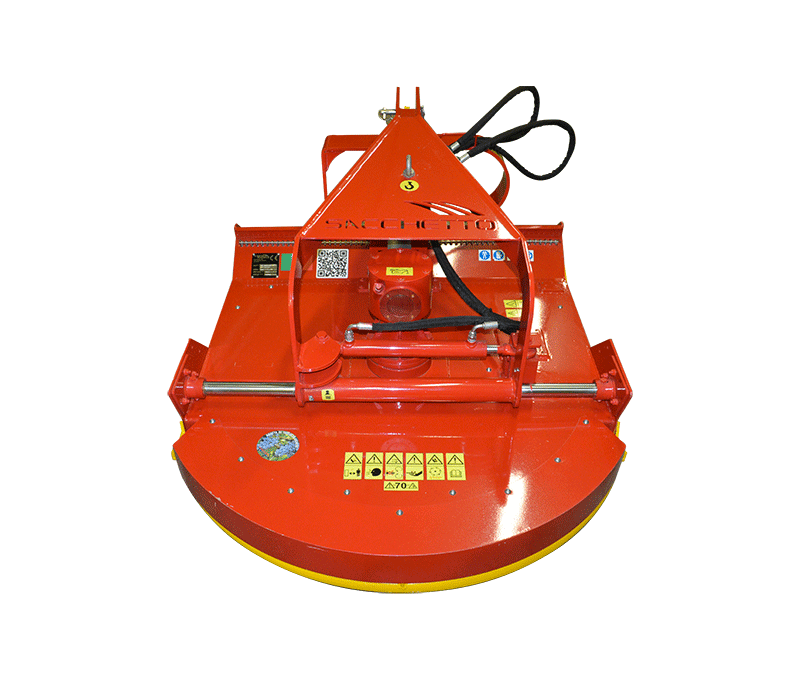 Agility 120 – Lawnmowers for sloping Vineyards
Technical information
Effective cutting width 120 cm
Blades n. 8
Weight Kg 440
Dimensions: 1800 – 1250 – 980 (lenght – width – height)
Accessories: lateral hydraulic displacement of maximum 40 cm – front wheels – Hydraulic cutting height adjustment kit – lateral truncator – hydraulically operated inter-row disc
Why should you choose Agility 120?
It is very fast in the execution of the job – it reduces the passages and speeds up the maintenance of the ground
It manages the soil in sloping and narrow rows
It is adaptable to different tools suitable for tractors with power from Cv 35 to 50 wheeled and crawler
Robustness, it is a robust machinery suitable for professionals
Efficiency and respect
of the crops
Agility lawnmowers are sought after by companies with particular sensitivity to processing results and by companies that use the organic method.
The management of the grassing of vineyards, hazel groves and orchards without damaging the plants is ideal.
Book your free field test!