Mechanical management of the under-row of vineyards, hazel groves, orchards
Blade cutting disc equipment for mechanical soil management of vineyards, hazel groves and orchards, it is adaptable to any tractor that is rubberized or tracked, and it is applicable both front and rear.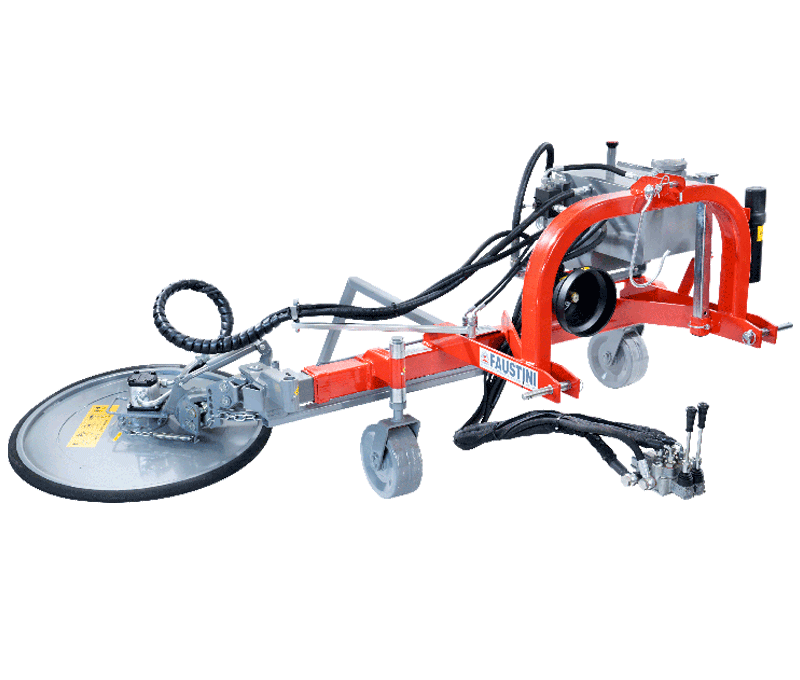 Technical information
Independent hydraulic system
hydraulic extension for disc holder arm
lift of the mechanical disk
inclination of the mechanical disk
mechanical spring return of the disc
The frame disc is available in 40, 60 or 80 cm
Why should you choose Agility 120?
It is a technologically advanced equipment, built with carefully chosen materials, all in full compliance with the essential requirements of safety and health protection;
The machinery differs in mowing the grass as rotating blades, hydraulically controlled, are used;
It is adaptable and versatile, it adapts to any mechanical or tracked shredder
A sustainable and careful
processing
The testimony of those who chose this machine
Book your free field test!